[vc_row][vc_column][vc_column_text]
ECLIPSE
NOV 30, 2020
Eclipse, with a vintage appeal, is a chair with a perfect balance between comfort and aesthetics. Its sleek wire base offers durability while remaining lightweight and easy to move. Epoxy-coated or chromed-plated metal sleigh frame with a fiberglass-reinforced polypropylene shell in a sorbet of colours: antique rose, light grey, mint, rust & white. Add an accent of colour and a layer of comfort with an optional seat pad in your choice of fabric, creating a look that is your own.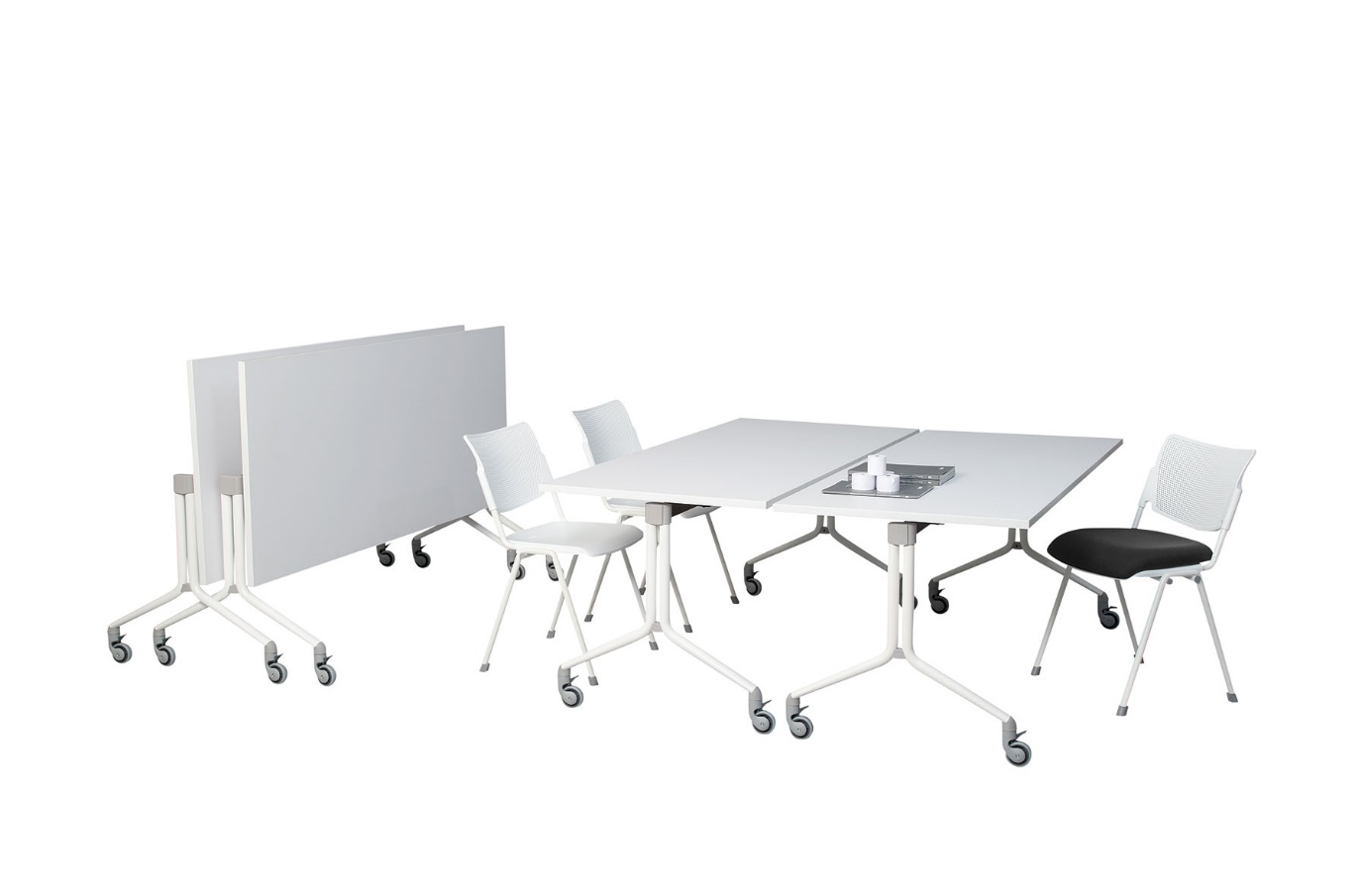 SLIM I FOLDING TABLE
The Slim folding table is a multi-purpose table for active spaces. Its simple stackable design allows it to nest easily when not in use. The metal structure, suitable for the application of a folding top, is equipped with breaking castors that allow a quick and easy movement. Accessories include solid and practical connectors that facilitate compositions and joining of the tables even at 60°, making Slim a highly flexible solution in setting up meeting rooms of all kinds, in offices, training facilities, multi-purpose rooms, classrooms and canteens.
LA'MIA I DESIGN ANGELO PINAFFO
La'Mia's key elements are strength and endurance, a performance achieved using a reliable high-density stacking frame. A practical and affordable solution to fulfil any seating needs in all public spaces. Epoxy coated metal frame with matching injection moulded polypropylene seat in monochromatic tones: black, light grey and white. Bring in some colour with an optional padded seat cushion in your choice of fabric.
Visit our website, to inquire how Cecil Nurse can assist you with getting the correct, conference/expo furniture for your environment, to meet all your office furniture needs.
www.cecilnurse.co.za
[email protected][/vc_column_text][/vc_column][/vc_row]